On May 28, AEON Retail will open "AEON STYLE Kawaguchi" as the core store of the commercial facility "AEON MALL Kawaguchi" in Kawaguchi City, Saitama Prefecture.
Opened as the core store "JUSCO Kawaguchi Store" of "Kawaguchi Green City" in April 1984, and then temporarily closed the old store that had been open for about 34 years as "Aeon Kawaguchi Store" in August 2018 and rebuilt it. thing.
This time, after a demonstration experiment at "AEON STYLE Ariake" that started in October 2020, it will open as the first full-scale smart store.
"Shelf signage" that distributes product information and sales promotion videos through display shelves, age verification at the time of accounting using AI cameras and grasping the number of people in the building, "live distribution of in-store cooking on a large monitor" using digital devices, etc. Promote an unprecedented comfortable shopping environment and efficient store operations.
For the first time in the prefecture, we will introduce a "shelf signage" that promotes sales linked to products by installing a signage that plays videos on the front of some display shelves. In addition to displaying product information, you can move to a product or recipe introduction site by scanning the two-dimensional bar code in the content.
An AI camera will be installed in the store with the aim of providing a better shopping environment. A total of 149 units were installed, including 78 units on the 1st floor, 41 units on the 2nd floor, and 30 units on the 3rd floor.
It is also used in sales floors that require customer service, such as baby products sales floors and home fashion sales floors. The AI ​​camera automatically detects customers who need customer service, notifies employees, and connects them to smooth customer service. In the demonstration experiments so far, it is said that customer service using AI cameras has improved the conversion rate by 2.3 to 2.5 times.
In addition, the age of the customer is estimated by AI analysis at the time of accounting, and if there is a possibility of being a minor, an alert is displayed on the terminal installed at the cash register, and a mechanism to make a reliable call when selling alcohol and the sales floor It is possible to measure the number of people staying, grasp the situation before congestion, and take measures such as cashier support and store entry restrictions.
At the side dish section, we will introduce AI Kakaku, which offers discount rates for products that have been cooked for a certain period of time. By scanning the barcode for each item, AI can derive the discount rate from the time zone and the number of remaining items, and issue a discount label.
A camera will be installed at the in-store processing plant of the fresh fish section, and the state of cooking will be broadcast live on the large monitor of the section. It provides the enjoyment of shopping that can be experienced in a non-face-to-face or non-contact manner.
In response to online supermarkets, we will implement a store pick-up service "pickup". "Pickup!" Is a convenient service that allows you to receive products ordered from "AEON Net Supermarket" at your convenience without any shipping or handling charges.
At AEON STYLE Kawaguchi, there are three types of pickups: "Drive Pickup!" That can be picked up while in the car, "Locker Pickup!" That can be picked up completely non-face-to-face and non-contact, and "Counter Pickup!" I prepared a method. With "Drive Pickup!", By installing a dedicated lane, it is possible to directly pick up at the delivery counter and receive it in a shorter time.
At the food counter, in addition to the semi-self-checkout, customers will use their smartphones for rent to scan while shopping and pay at the dedicated cashier. In addition to enabling "no waiting time at the cash register", you can shop while checking the list of products in the shopping cart and the total amount on the screen, which helps prevent forgetting to buy. Since it is possible to make non-face-to-face payments, it is also popular as an infection prevention measure, and when used in combination with My Basket, the products in the basket can be taken home as they are after payment, further shortening the shopping time.
On the second floor, as a new initiative that emphasizes convenience, "Gram Beauty" that supports daily beauty and health promotion and "Home Cody" that coordinates simple and comfortable living are adjacent to each other, and a new life We will provide a place where you can conveniently shop on one floor for products that match your daily life, such as home time and the outdoors.
"Gram Beauty" is a variety drug store that provides sufficient satisfaction to customers' requests and problems with a wide range of products, convenience, and customer service by specialized staff.
At "Home Cody," we have a lineup of simple and familiar products, from long-lasting products such as kitchen utensils, household goods, bedding, furniture, and curtains to products that can be replaced in a short cycle. It also supports a wide range of home-related remodeling such as replacement of equipment such as gas stoves and replacement of baths and kitchens. We propose a total coordination that best suits the living environment of our customers with a wide selection of products, from problems with living and living to changes in lifestyle.
At the wellness sports specialty store "Spodium," which focuses on health, we support the promotion of customers' health through the three activities of "walking," "running," and "fitness." In response to walking and running demand, we also have a lineup of sportswear that can be used everyday and small items such as caps and pouches. We also sell fitness goods such as yoga mats, balance balls, and stretch rollers that you can easily do at home.
■ AEON STYLE Kawaguchi
Location: 3180 Angyoryonegishi, Kawaguchi City, Saitama Prefecture (Aeon Mall Kawaguchi)
Sales floor area: 9468m2
Specializing in AEON Liquor: 267m2
Parking: Approximately 2800
Number of bicycles parked: Approximately 1100
Business hours: 1st floor food 8:00 to 23:00
2nd floor Cosmetics / Medicine / Dispensing Pharmacy 9: 00-22: 00, Living Goods 9: 00-22: 00
3rd floor clothing / kids 9: 00-22: 00
May vary depending on some sales floors
Holidays: Open all year round
<Aeon Style Kawaguchi>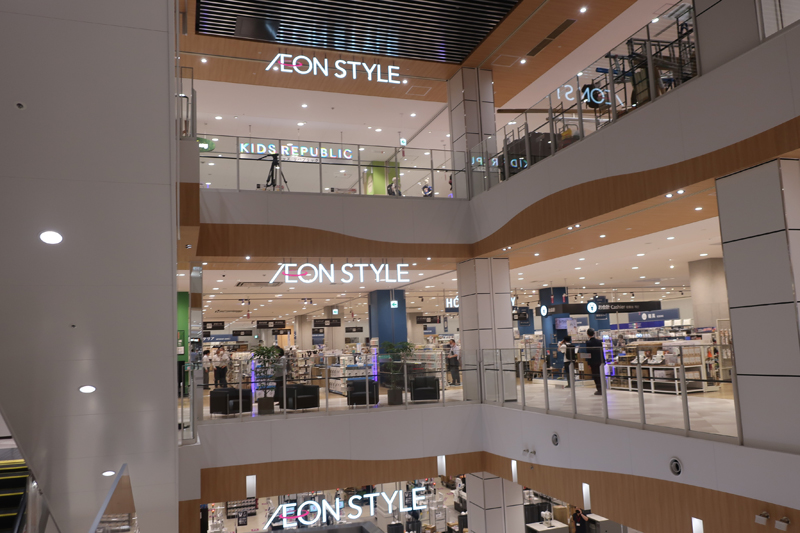 Shelf signage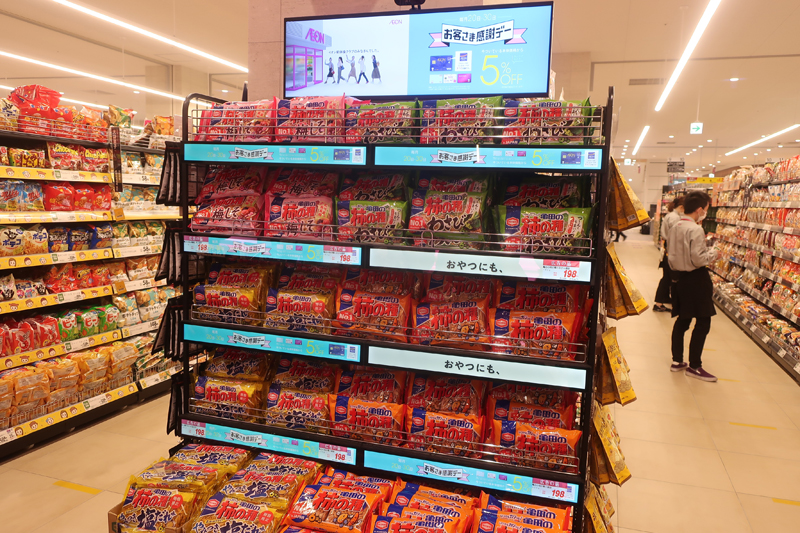 Installing an AI camera in the store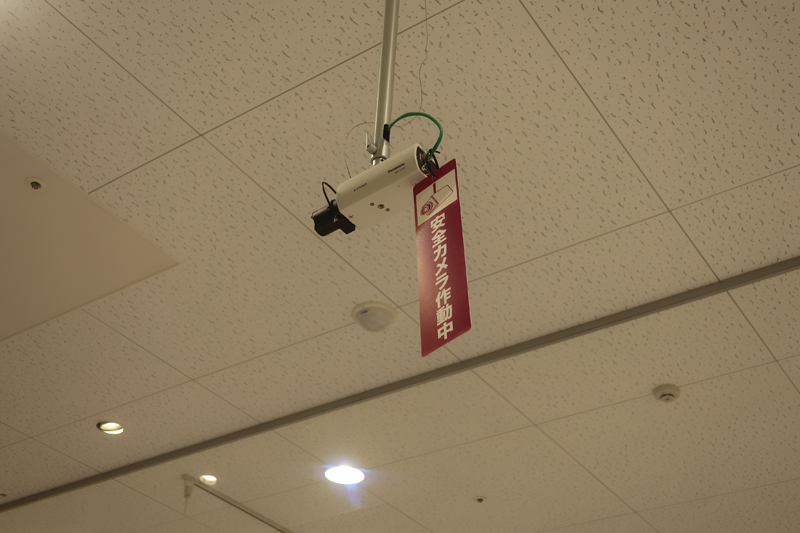 Use AI camera for customer service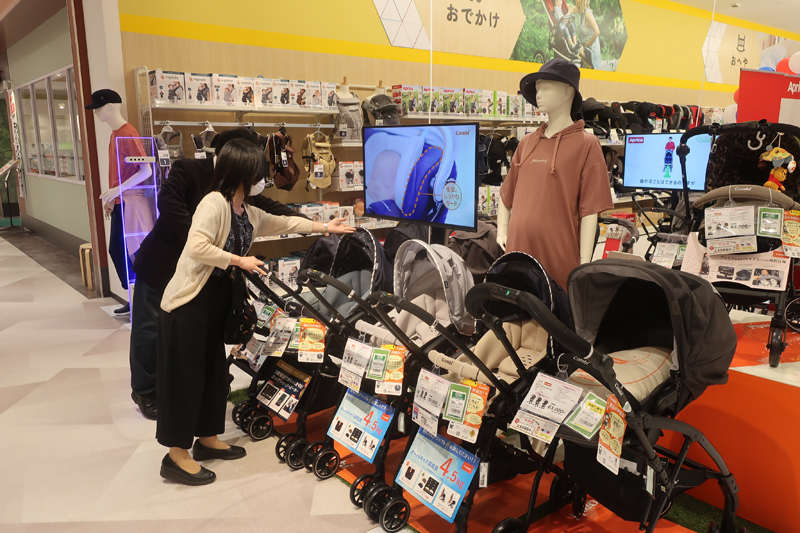 Measure the number of people staying at the sales floor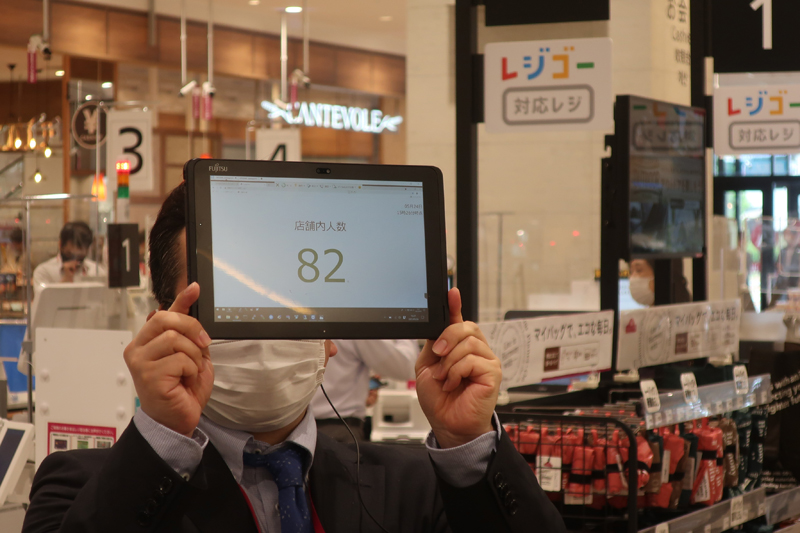 Introducing AI Kakaku to the side dish section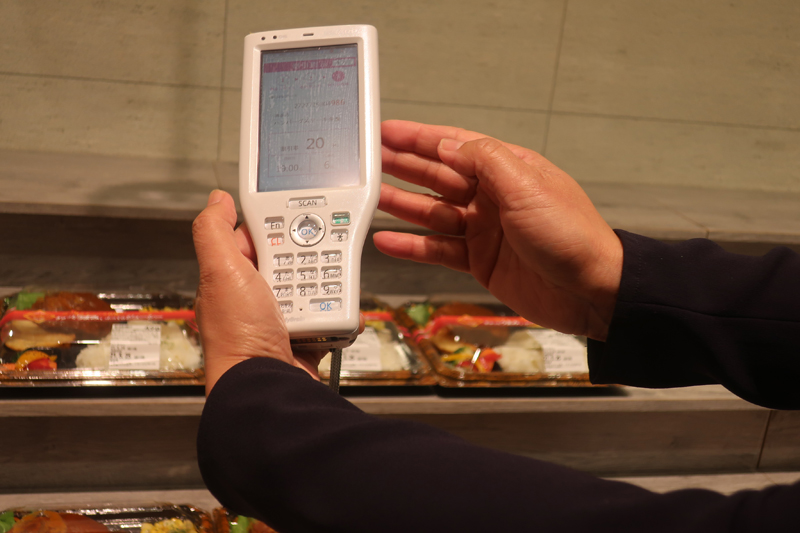 Introducing a large monitor in the fresh fish section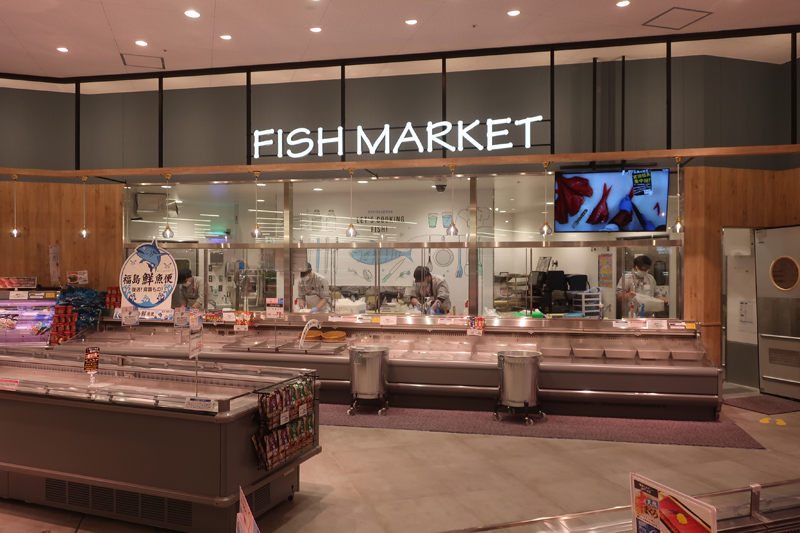 Net supermarket also supports drive-through
Introducing Regigo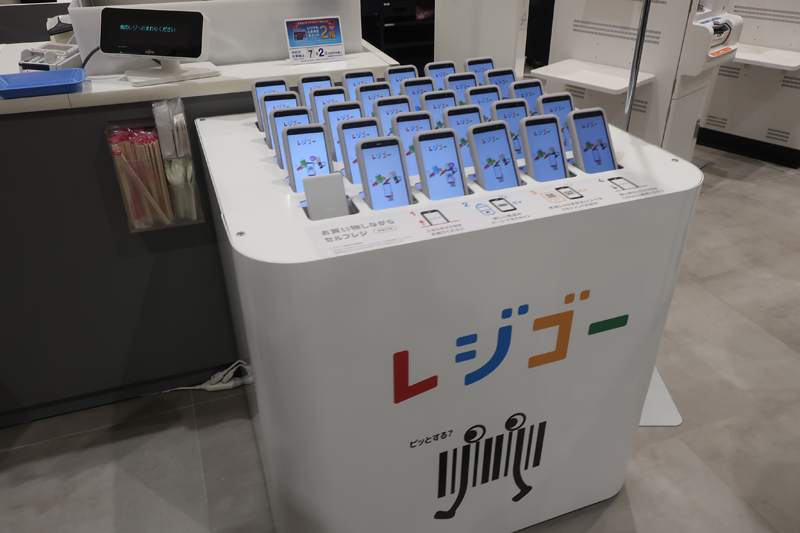 Gram Beauty on the 2nd floor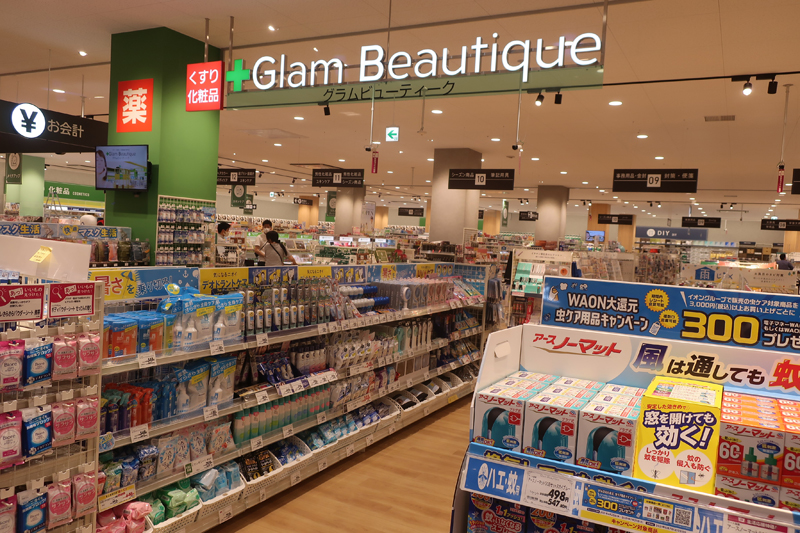 Home Cody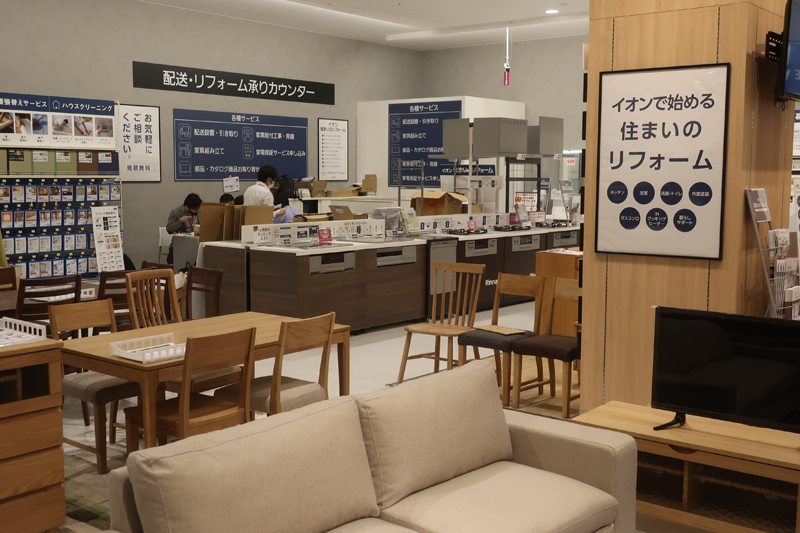 Spodium