The construction of the main body of "Mitsui Shopping Park LaLaport Shanghai Kinbashi" was completed, and the delivery ceremony was held on November 18.
The concept is "Brand New Lifestyle Junction". It will be a commercial facility consisting of about 220 stores, where you can enjoy product sales, eating and drinking, entertainment, etc. in a one-stop manner.
The main targets were family members living together around the planned site and office workers in the surrounding area.
It will attract various contents such as "BANDAI NAMCO VS PARK", the first full-scale Freedom Gundam statue outside Japan.
In addition, we have set up a zone where Japanese restaurants that are popular in Shanghai are concentrated. The zone, which consists of 13 stores, aims to create a space that conveys the "now" of Japanese food trends through environmental design that uses Japanese elements such as eaves and curtains.
In addition, "Asobi Park PLUS (tentative name)", which has both digital and analog contents for the first time in Shanghai, and "SOLTILO FAMILIA SOCCER SCHOOL & Saltillo Field Shanghai", a soccer school and futsal court produced by Keisuke Honda, will also be available.
We have prepared an event space indoors and outdoors where various events can be held. The indoor event space, which has a four-story atrium, allows you to see the event from the upper floors, giving the entire facility a sense of openness and unity.
<Mitsui Shopping Park LaLaport Shanghai Kinbashi>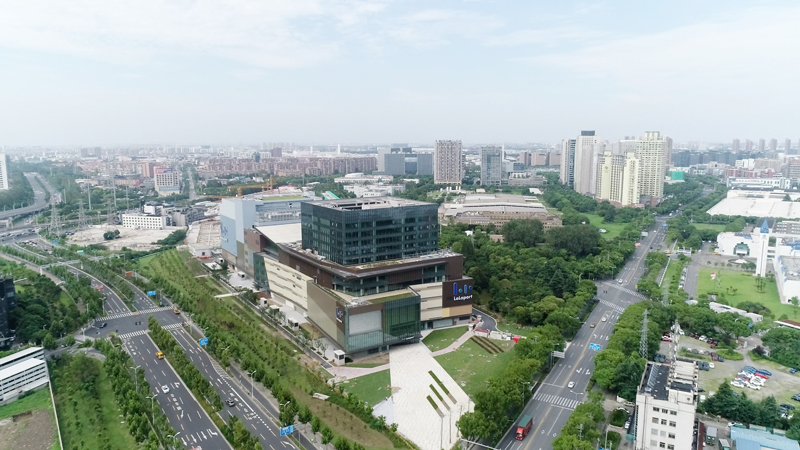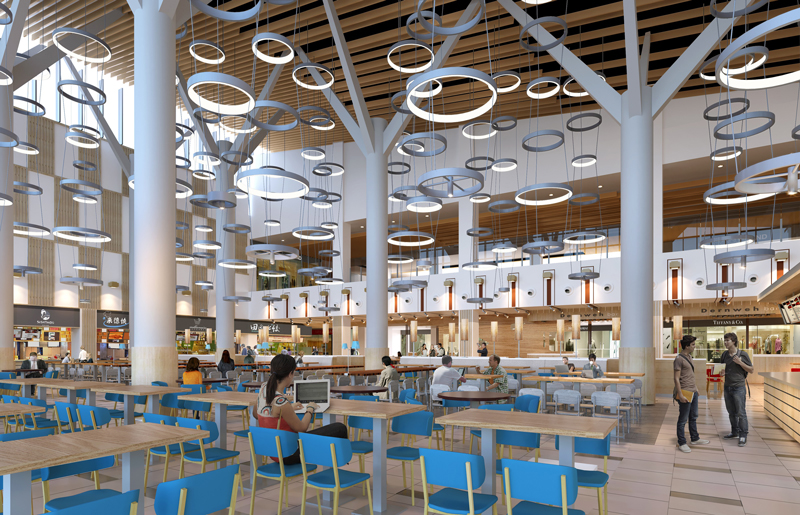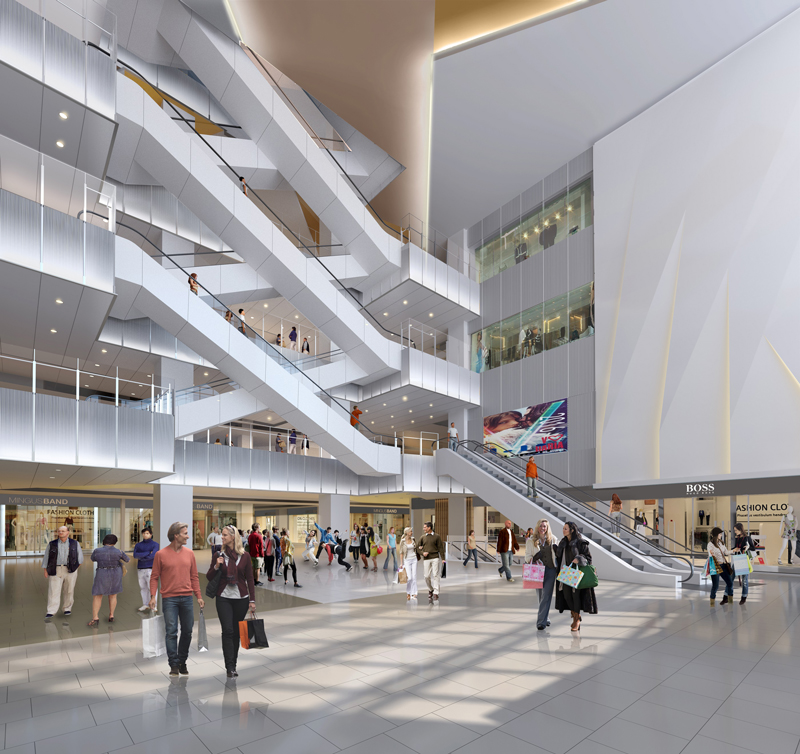 ■ Mitsui Shopping Park LaLaport Shanghai Kinbashi
Location: No. 738, Xinqiao Road, Pudong New District, Shanghai
Transportation access: Approximately 7 minutes on foot from Taierzhuang Road Station on Subway Line 9
Business form: Regional shopping center
Site area: Approximately 43,000 m2
Total floor area: Approximately 146,000m2 (of which approximately 129,000m2 is commercial and approximately 17,000m2 is office)
Store area: Approximately 60,000 m2
Building scale: 2 basement floors, 11 floors above ground
Commercial part: 1st floor above ground to 6th floor above ground (some 7th floor)
Parking lot: 1st floor above ground to 2nd basement floor
Offices on the 7th to 11th floors (outside our business)
Number of stores: Approximately 220 stores
Number of parking lots: Approximately 1000 (planned)
Operation management: Shanghai Yangpu Commercial Management Co., Ltd.
Schedule: Opening in spring 2021 and fall 2021 (planned)