On December 16th, Mitsukoshi Isetan Holdings will open an online concept shop "Isetan Mart" on the Mitsukoshi Isetan online site, which proposes art that can be enjoyed in everyday life.
At ISETAN Mart, we will categorize tools, objects, fashion items that feel artistic, as well as limited items that can only be obtained here, under three themes, and develop more than 600 items from about 30 brands.
There are three themes, "tools", "object" and "fashion". At tools, we have collected miscellaneous goods that make you feel art from the handicrafts of craftsmen and the thoughts of designers that are put into everyday items that you casually use.
Products include the pouch "Puepco CRAFTSMAN POUCH" (4070 yen including tax) and the soap dish "Miyavie SOAP DISH" (2200 yen), which are designed with craft tools that craftsmen love.
Puepco CRAFTSMAN POUCH is a pouch designed with craft tools that craftsmen love. Based on the design considered in Japan, the combination of materials and colors is decided at the garment factory in India.
On the other hand, Miyavie SOAP DISH is a minimal art made by Koichiro Kimura who creatively sublimates the fusion of technology and tradition born from exchanges with companies around the world, and a structure made of polyethylene and other resins developed by Miyavie. It will be a soap dish for a new lifestyle developed by fusing with the body.
The object deals with artistic interiors that make you feel better just by meeting your eyes, and change your mood even though you meet every day.
Products include "Moma Yoshitomo Nara Welcome Girl Skateboard" (28,600 yen) and "Moheim RESTROOM SIGN 2Pset" (1760 yen).
Moma Yoshitomo Nara Welcome Girl Skateboard is a decorative skateboard that reproduces Yoshitomo Nara's work "Welcome Girl" (2017). Moheim RESTROOM SIGN 2Pset is a simple and clean restroom sign suitable for homes, offices, public spaces, accommodations, etc.
In fashion, there are fashion items that incorporate artistic designs in one point in the usual way.
"Puebuco VELVET SLIPPER" (2420 yen each), slippers that look and feel comfortable with the elegant luster and smooth texture of velvet, and Van Gogh's "The Starry Night", one of the most popular works in the MoMA collection. The folding umbrella "Moma Starry Night Umbrella" (5610 yen) with "Starry Night" drawn on it will be on sale.
In addition, as a special project to commemorate the opening of "ISETAN mart", we will sell items limited to ISETAN mart using Banksy Art under the title of "BRANDALISED presents BANKSY'S GRAFITTI MART".
In addition, Isetan Mitsukoshi Holdings has also opened an official YouTube with the theme of "Incorporating art into everyday life, changing the quality of time, and enriching your lifestyle (life and life)!"
On YouTube, the world of "routine style" that follows the daily life of celebrities who live a lifestyle that incorporates art into their daily lives and the world of products and items that change the quality of time will be released.
Currently, prior to the opening, we are introducing the life with ART of model Rokuka Suzuki, who is gaining overwhelming support from women of the same generation in fashion and lifestyle.
<Isetan Mart official YouTube also opened>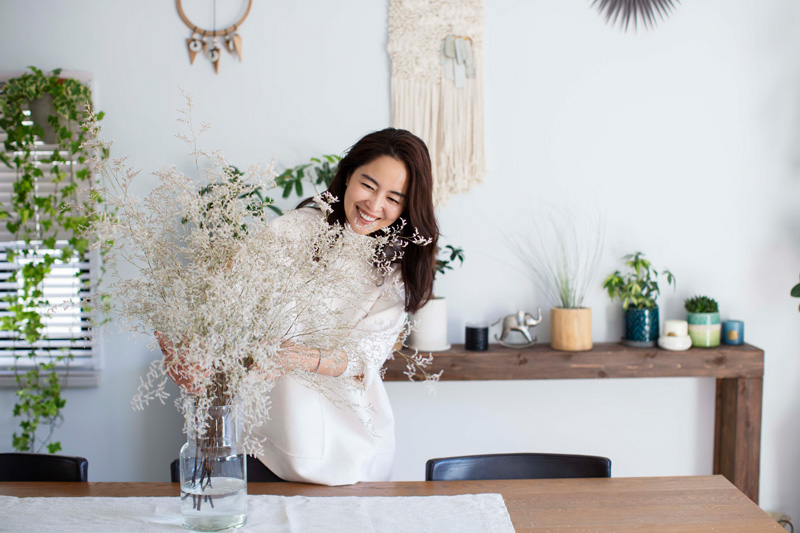 ■ Mitsukoshi Isetan online store "Isetan Mart"
https://www.mistore.jp/shopping/feature/living_art_f3/mart_l.html
■ Isetan Mart Official YouTube
https://www.youtube.com/channel/UCqzN-9i0RGAFgcUIoEJhDig