On May 19, Ichibanya started trial introduction of an outdoor installation type "lunch box receiving locker" at Curry House CoCo Ichibanya "Nishibashijima store", where you can receive products ordered and settled by online order without entering the store.
You can use it by specifying "pick up at the lunch box receiving locker" and selecting cashless payment when ordering on the take-out reservation site "Net de Coco".
When you enter the orderer's "registered phone number" in the "lunch box receiving locker" installed outdoors when you come to the store, the corresponding BOX is unlocked and you can receive the product.
Since there is no need to deliver products or settle payments at the in-store window, there is no waiting time and you can receive lunch boxes without contacting employees or other customers.
Stores with "lunch box lockers" will be added in the future.
■ Installed stores
Curry House CoCo Ichibanya Nishibashijima
Address: 31 Suehiro, Nishibiwajima-cho, Kiyosu-shi, Aichi
■ Net de Coco
https://delivery.rakuten.co.jp/asp/ichibanya/takeout/special/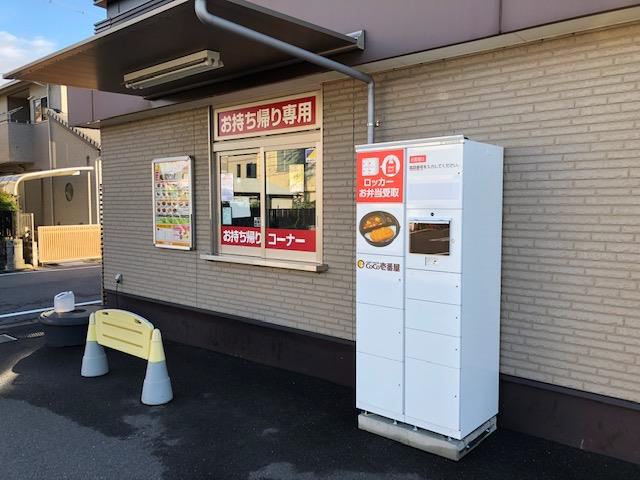 <Outdoor installation type "lunch box receiving locker">