Sanyo Shokai will open "Blue Label / Black Label Crestbridge Harajuku Main Store" in Shibuya-ku, Tokyo on October 24th.
It will be the brand's first complex roadside store as a flagship store that expresses the world view of the "Blue Label / Black Label Crestbridge" brand.
We propose a new shopping experience that combines EC and real stores, such as incorporating an online customer service that allows the brand and customers to communicate in both directions. We will disseminate the brand's world view as a store that can be used according to lifestyle.
Introduced a new Web customer service system based on the customer service specialized Live commerce "Live torutte". Unlike the one-sided transmission type from the distributor side seen in conventional Live commerce, by utilizing the customer service specialized type Live commerce that enables two-way communication with the viewer, store staff vs. multiple viewing It is possible to shift from the customer service style of the person to the customer service style of one person to one person if desired.
It is a Web customer service system that allows viewers to consider purchasing products as if they were actually receiving customer service at a store by directly interacting with the staff by asking questions.
We propose new shopping experiences to customers who say that "EC lacks information" and "it is difficult to have time and opportunities to go to stores".
The first delivery of customer service-specialized live commerce is scheduled for the end of November. We will show you the stores of the Harajuku main store and introduce the gift items recommended at this time.
In addition, since the products limited to the official online store of the conventional brand are sold only online, it was not possible to try on the products, although there was a special feeling.
This time, the Harajuku main store will be operated as a store where you can try on online store limited products at the store and try many of the products developed at that time. The store is equipped with an iPad that allows customers to freely browse the brand online store.
<Crest Bridge Harajuku Main Store>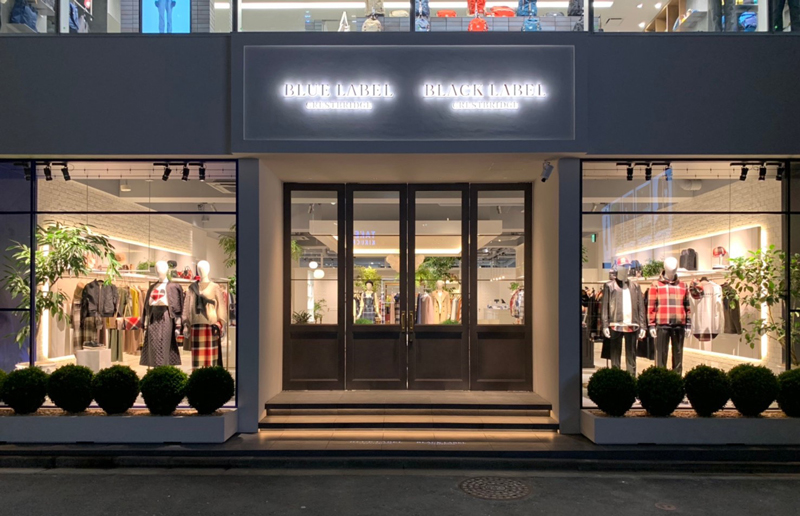 <Image of the store>