New proposals such as "QR code customer service" that complements the shortened customer service and "video distribution" that suggests how to enjoy the product to the purchaser.
When you purchase the target product using the video distribution application "Take Out Live", you will receive "Specialty One-person Hot Pot" (7150 yen including tax) and "Nukazuke Bijin" (3850 yen) And so on.
The "Gin and Tonic Set" (8048 yen) and "Whiskey Highball Set" (7546 yen) produced by the owner bartender Soichi Kosaka of "Bar Takasaka" in Ginza 2-chome are also available.
Takeout Live is a digital content distribution service for smartphones and tablets that uses a QR code. You can download the content just by scanning the QR code using the dedicated app.
You don't need to enter personal information, just read the QR code, so you can easily distribute videos regardless of age. They all use different QR codes, and one QR code can be downloaded for only one device, and additional information can be distributed at a later date.
In addition, Matsuya has a rule of "customer service within 15 minutes" in Corona.
<Video creation>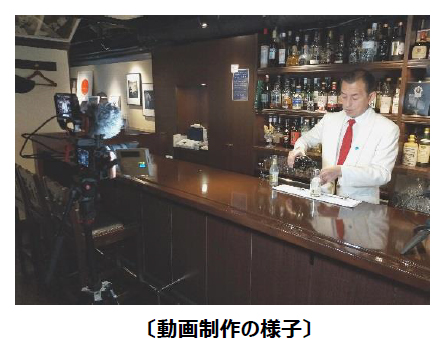 <Customer service using QR code>