Sotetsu Building Management will introduce "VACAN Throne", an IoT-based vacancy information visualization service provided by Bakan, at Yokohama Joinus on November 18, and will start distributing toilet vacancy information in Joinus.
"VACAN Throne" will be installed in 109 private toilet rooms (including staff) on each floor of Joinus, and real-time availability information can be checked from smartphones and PCs. The effect of avoiding a matrix that tends to be "dense" can be expected.
"Air Knock Ads" is a service that delivers video advertisements (no audio) in private rooms while suppressing congestion in the toilet. A small tablet will be installed on the wall of the private toilet room to deliver a video advertisement (no audio) for about 30 seconds.
When it is crowded, after playing the video for a certain period of time, it also has a function to encourage voluntary exit by displaying the fact that congestion has occurred and the length of stay in the private room.
In addition, we aim to alleviate congestion by linking the real-time restaurant vacancy information distribution service "VACAN" developed by Bakan and introduced in earnest in the Joinus building from February 2018 with services provided by various companies. We will also develop two new services.
From November 10th, the indoor navigation services "Cavi" and "VACAN" jointly handled by Bakan and Shimizu Corporation have been linked.
"Cavi" is a service that uses a QR code to support comfortable navigation even in places where GPS cannot be used, such as inside buildings or underground. When the user reads the QR code installed in various places in Joinus with a smartphone etc., the positional relationship between the current location and the destination is visualized. This not only makes it easier to reach the destination smoothly, but also aims to alleviate congestion in the facility by linking with the congestion information of "VACAN".
Furthermore, since February 2020, Joinus has introduced AI Sakura (provided by Tijuana.com) on the digital signage on the first basement floor and website to provide information on stores and facilities in Joinus and around Yokohama Station.
<VACAN Throne>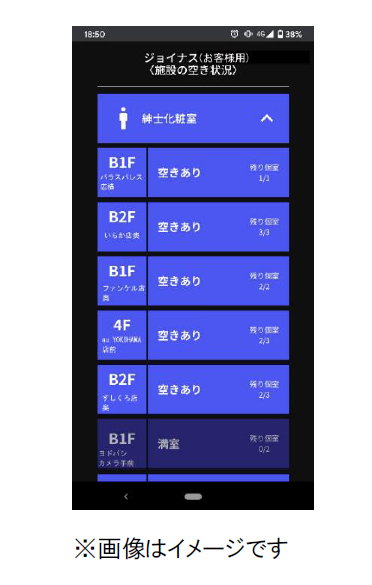 <AirKnock Ads>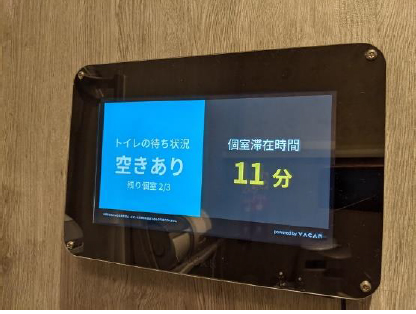 <"Cavi" and "VACAN" work together>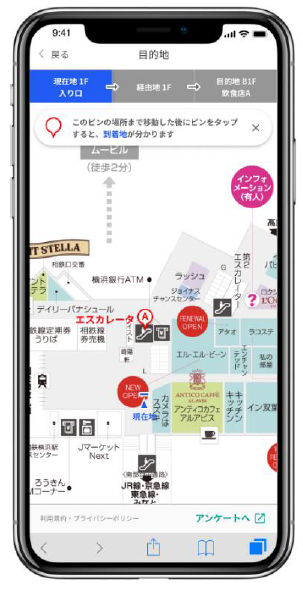 <AI Sakura guides the congestion information acquired by "VACAN">