Mitsui Fudosan and Mitsui Fudosan Commercial Management Co., Ltd. announced on December 11 that the number of members of Mitsui Shopping Park & ​​mall, the official online shopping site of Mitsui Shopping Park operated by both companies, has exceeded 3 million.
"& Mall" opened in November 2017. Initially, it started from about 200 shops centered on fashion products.
Currently, the number of shops has expanded to about 350, and the handling category is not limited to fashion, but lifestyles such as cosmetics, interior goods, household goods, baby and kids products, as well as real facilities such as LaLaport of Mitsui Shopping Park. It is evolving as an EC site that handles general items.
Peripheral functions by utilizing ICT have also been expanded.
<Number of "& mall" members>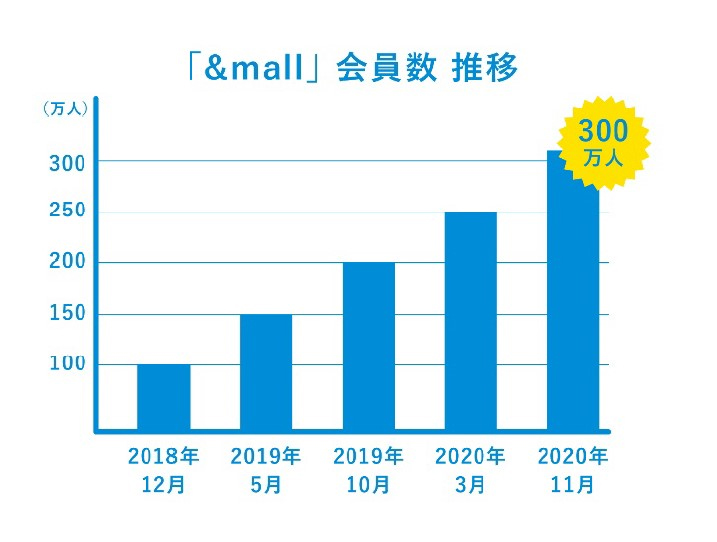 ■ Utilization of ICT in "& mall"
・ Utilization of live commerce
・ Implementation of showrooming events
・ Establishment of "& mall" service base "& mall DESK" in real facilities
・ Customer support by utilizing chatbots
・ Omni-channel sales of RFID-based store inventory products at "& mall"
■ Utilization of ICT in real facilities
・ Food court mobile order using the Mitsui Shopping Park app "Smartphone de Order" function
・ Expansion of QR code payment
■ Mitsui Shopping Park Site
https://mitsui-shopping-park.com/