AEON Retail Co., Ltd. announced on December 28 that it will close its commercial facility "AEON MALL Nagoya Minato" (2-1-6 Shinagawa-cho, Minato-ku, Nagoya) on February 28, 2021.
The anchor store "AEON Nagoya Minato Store" will be temporarily closed and rebuilt on the same day.
Until the end of business, "Aeon's first sale" and "Sell-out sale" will be held.
"AEON MALL Nagoya Minato" opened as "Bay City Shinagawa" in November 1990, changed its name to "AEON MALL Nagoya Minato" in 2011, and has been in business for 21 years.
This time, the business will be temporarily closed in consideration of responding to diversifying customer needs and new redevelopment plans in the future.
■ AEON MALL Nagoya Minato Facility Overview
Location: 2-1-6 Shinagawa-cho, Minato-ku, Nagoya-shi, Aichi
Opening date: November 16, 1999
Site area: 77,000m2
Total floor area: 134,000m2
Gross leasing area: Approximately 44,000m2
Parking: Approximately 2800
Number of stores: Approximately 60 stores
Number of employees: Approximately 880
<AEON MALL Nagoya Minato>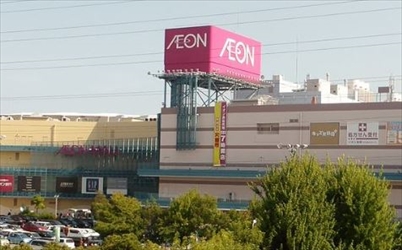 <Paintings are displayed in place of closed tenants>