On June 16th, Odakyu Electric Railway will open a commercial space "reload" in development area 11 between Shimokitazawa Station and Tohokuzawa Station.
Odakyu Odawara Line's Yoyogi-Uehara Station-Umegaoka Station underground railway continuous multi-level crossing project (operator: Tokyo) ・ Development area "Shimokita Line" that covers approximately 1.7km of the railway site newly created by the double-tracking project Part of the "City" plan.
"Reload" is a new facility that connects many people such as neighbors and visitors to the area and culture by welcoming unique tenants who can see the owner's face, such as select shops and cafes with carefully selected ingredients. In terms of facility layout, unlike conventional building-type commercial facilities, the structure is such that you can enjoy visiting the alleys lined with individual stores by building a separate building consisting of all 24 buildings.
Positioned as a new exchange base that can create connections between local communities, residents, and visitors, we aim to become a new symbol of Shimokitazawa Railway Street.
The name "reload" is multiplied by attracting unique tenants who create a new culture and changing their facial expressions each time, while carefully protecting the people, shops, and culture rooted in the Shimokitazawa area. , With the meaning of creating a new history as a place that continues to change without being completed.
There are a variety of sophisticated "good things" that stimulate sensibilities, which are different from the commercial stores of chain stores that are preceded by price appeal.
Event spaces have been prepared at the entrance of the facility and some sections, and it is said that it has been devised so that you can enjoy the appearance that changes each time you visit, such as opening stores for a limited time, art exhibitions, and events.
As of June 16, there are 24 sections in total, including the eyewear brand "MASUNAGA 1905", which has been in business for over 100 years, the curry and apparel complex "SANZOU TOKYO", which is handled by a well-known stylist, and the art gallery "GREAT BOOKS", which focuses on photography. 10 lots will open.
Experience-based coffee beans store "OGAWA COFFEE LABORATORY", the flagship store of Kyoto coffee roaster "Ogawa Coffee", barber shop "TAKESHI'S BARBER", "SANZOU TOKYO" which is a mixture of curry restaurant and gallery, one-of-a-kind old clothes for women, etc. "CYAN-vintage & used-", stationery and miscellaneous goods "DESK LABO", and a cafe "FLUX CAFE" where you can enjoy more than 10 kinds of original protein drinks and protein foods will open.
GREENING is in charge of the overall operation, the general design first-class architect office is in charge of the design, and DAISHIZEN (SOLSO) is in charge of the landscape design.
■ reload
Location: 3-19-20 Kitazawa, Setagaya-ku, Tokyo
Scale / structure: Steel-framed two-story building
Total floor area: Approximately 1888.81m2
Building use: food and drink, product sales, services, POPUP space, etc.
Parcels: 24 parcels (10 parcels open as of June 16)
Architect: Odakyu Electric Railway
Design: General Design First Class Architect Office
Landscape design: DAISHIZEN (SOLSO)
Construction: Sumitomo Mitsui Construction
Operation: GREENING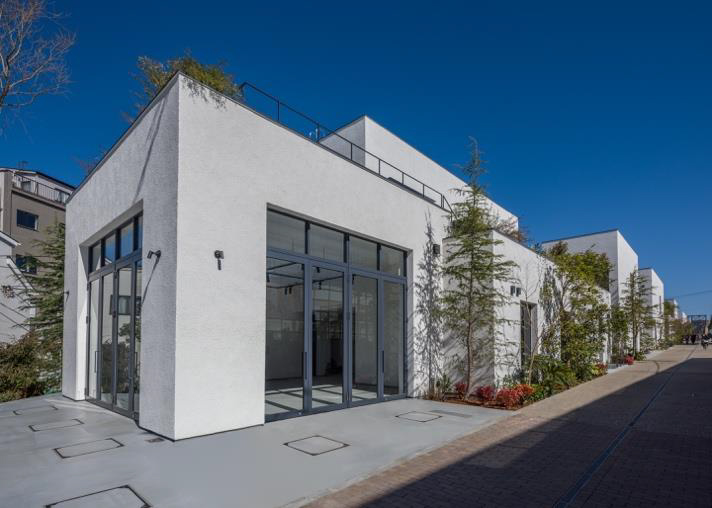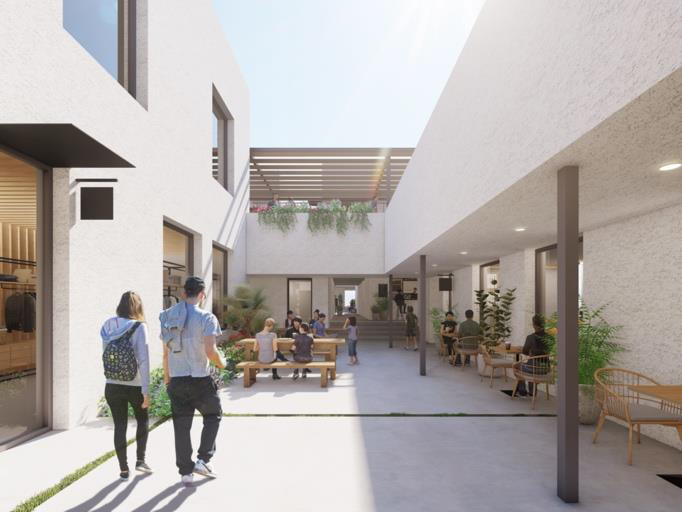 <10 lots open as of June 16>