Tokyo Station Development Co., Ltd., which operates the commercial facility "First Avenue Tokyo Station" at the Yaesu Exit of Tokyo Station in the JR Tokai Group, teamed up with "First Avenue Tokyo Station" operated by JR Central on December 1st. Started online sales of products from Tokyo Character Street in Tokyo.
The name of the site is "Tokyo Character Street Online Plaza by Good Things Exploration", and 10 stores of Tokyo Character Street will open and sell about 30 products. Limited items that were previously only available on Tokyo Character Street can also be purchased online.
The stores are Kapibara-san Curutto Shop, Kamen Rider Store, Crayon Shin-chan Official Shop, Koupen-chan Hanamaru Station, Snoopy Town Mini, Sumikko Gurashi Shop, miffy style, LINE CREATORS SHOP, Rilakkuma Store, Aikatsu! Design Mart (opened on December 10th) will be available.
Tokyo Character Street is a popular zone in First Avenue Tokyo Station, where character shops that children and adults can enjoy gather. In addition to the permanent stores, there are also limited-time shops such as Ichiban Plaza and Wagon Shop.
In Tokyo Station Development, "Tokyo Character Street Instagram Account" and "Tokyo Character Street Special Site" were newly established to commemorate the opening of the site. In addition, we will deliver a limited number of gift wraps to those who ordered between December 1st and 15th.
<Tokyo Character Street>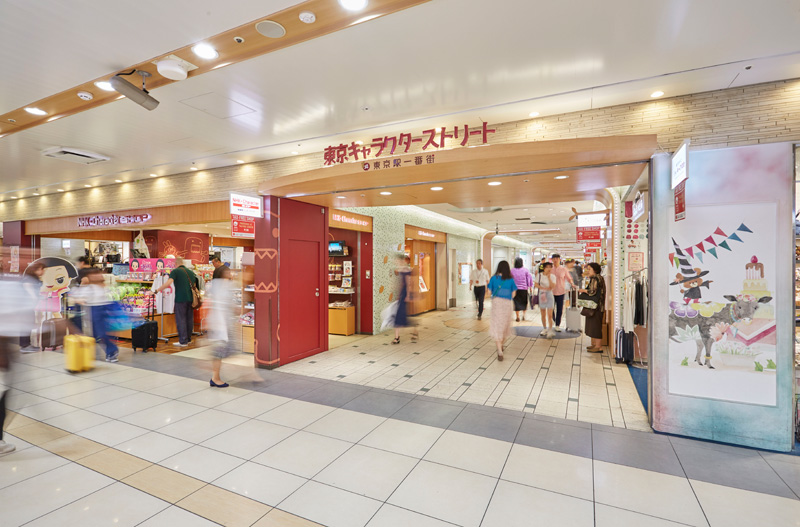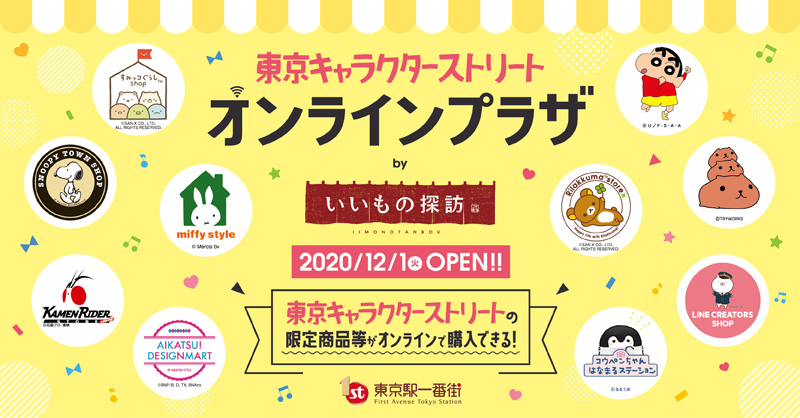 ■ Tokyo Character Street Online Plaza by Exploring Good Things
https://e-mono.jr-central.co.jp/shop/e/echarast/